At time of a refix it is a good time to revisit
Your goals
Your income and liability position
Any changes coming up in the next 12 months –

Discuss with your advisor your options rather than just go into automation mode and refix
Floating the idea of refinancing your home loan?
When it comes to refinancing your home loan, it's a case of reward vs risk. Let us step you through some of the most common questions and concerns.
Refinancing your home loan is the process of either extending or replacing an existing loan with your current financial institution or one of its competitors.
It can be a good option for people who feel they're paying a lot in fees and interest, or for those who are looking for a new rate which could save them money.
For some, however, there can be an element of risk as it creates a new debt with associated interest rates and fees.
When should I consider refinancing?
It's useful to run an annual home loan health check to see exactly how much you're paying in interest and fees.
Refinancing may be an option if your current circumstances suit another lenders policies better in order for you to meet your goals.
What should I take into account before refinancing?
Legal Costs

Break Fees

Cash Back To Be Repaid


Commission 

Clawback

Valuation
While refinancing or debt consolidation may give you a better interest rate or lower monthly payments to improve cash flow be very mindful that what should be on a short term loan eg cars or consumer debt can be very expensive of consolidated to a long term
And remember: if it sounds too good to be true…
If you come across a refinancing deal that sounds too good to be true, it probably is.
Unfortunately, there's the odd less-than-reputable person out there who will try and get you onto a deal while not properly explaining fees, charges and repayments before you sign up.
If you feel like you've been offered a deal with a hidden catch, come and have a chat with us and we'll be happy to go over it with you.
Your next step
We understand that there's a lot of different options out there, and searching through them all can be a little overwhelming.
Rest assured however that we're here to help and will always give you information that's in your best interest.
So if you're tossing up whether or not to refinance your home loan, come in and have a chat. We'll run you through your options for refinancing, and help you decide whether it's the right course of action for you.
There is a very costly trap in this process that may not get picked up if you do this directly with a bank.
Check this out with us first to make sure you do not fall into a trap.
Five Steps for First Home Buyers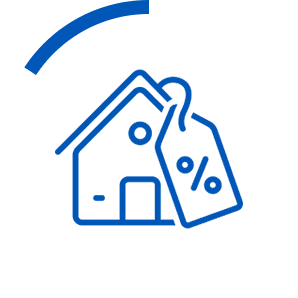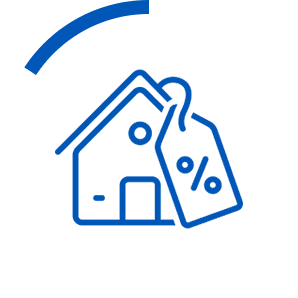 2. After we receive your Statement of Position, we start the background work for our initial consult. Being that everyone's financial picture and history are different, this will be customized to you and your needs. During the consult, we'll determine your current borrowing ability, how that relates to a new home, and what you can do to improve you chance of approval (if required). If everything looks good, we'll the start exploring the lenders who are suited to your situation.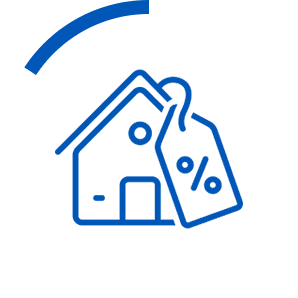 3. After your initial consult, it's time to apply for pre-approval. We'll work with you to gather the supporting information and documentation so that we can make an application on your behalf.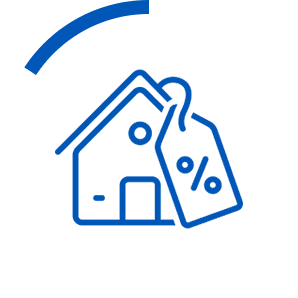 4. Once you're pre-approved, you can start looking for your first home, making an offer if you find something that's suitable for you. With our E-Valuation reports, you'll have an inside look at the property, providing valuable insight into how much it's worth. We can also recommend professionals for assessing the suitability of the property and legal work. In the background, we'll be updating your loan offer so that it stays current. Once the loan is unconditional, we can present a plan with a recommended loan structure and show you how to repay it in the shortest possible timeframe, saving interest.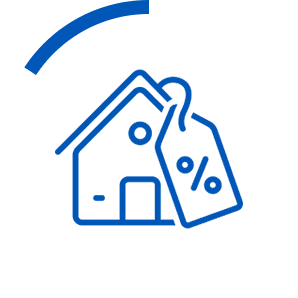 5. The last step is an annual review process, where we make adjustments when your financial circumstances change, and celebrating with you as you pay down your mortgage faster!
Saved our finances
Beryl has taken the time to explain everything in depth to us, often using diagrams and pictures to make sure we had a clear understanding of our finances. We love that we don't have to deal with the bank directly, and often Beryl will liaise with the lawyers and accountants on behalf of us too.The process is just far more efficient with Beryl involved!

Phil and Averil
Best decision ever
"Beryl has been our broker for the past three years, since our first investment property venture. In that time, largely thanks to Beryl we have reduced our time to retirement by over 10 years. Beryl gets great deals from lenders and takes almost all of the hassle out of home loan finance. We have had some unusual situations which Beryl has steered us through, always to a successful conclusion that brings us nearer to our goals. We are more than happy to recommend Beryl to other clients, whether they be financing their own home or investment properties."

Chris and Sandra
Absolutely spot-on!
Thank you Beryl and Kate for your time over the past couple of weeks. My husband and I are expecting our first child in August and have been liaising with these ladies with buying our first home. They were very prompt and professional at replying it was great. We got answers within the first week and Beryl discussed all the posiblities of whether we can afford expenses and made us aware of possible hidden expenses. We have been given clear direction and goals now so we can review our house buying status in a years time when I am back into work. And we really appreciate your support and honest commitment to helping us with our first home buying situation. Thank you Beryl and Kate for your help it was truley appreciated.Thanks!

Amanda, Chris and Baby