Finding and purchasing your first home can be stressful, especially when you don't know what is out there in terms of financing.
We've helped many people into their first home using Savings, Kiwisaver Withdrawal, Welcome Home Loans, Home Start Grants & Guarantors, plus we'll work with you through the enture process.
Download How To Buy Your First Home EBook.
In this free report, you'll discover exactly what's needed to buy your first home including paperwork, lending policies, how to apply, repayment options and special benefits.
*Book a consult today to grab your FREE 3 Night/4 Day Holiday Voucher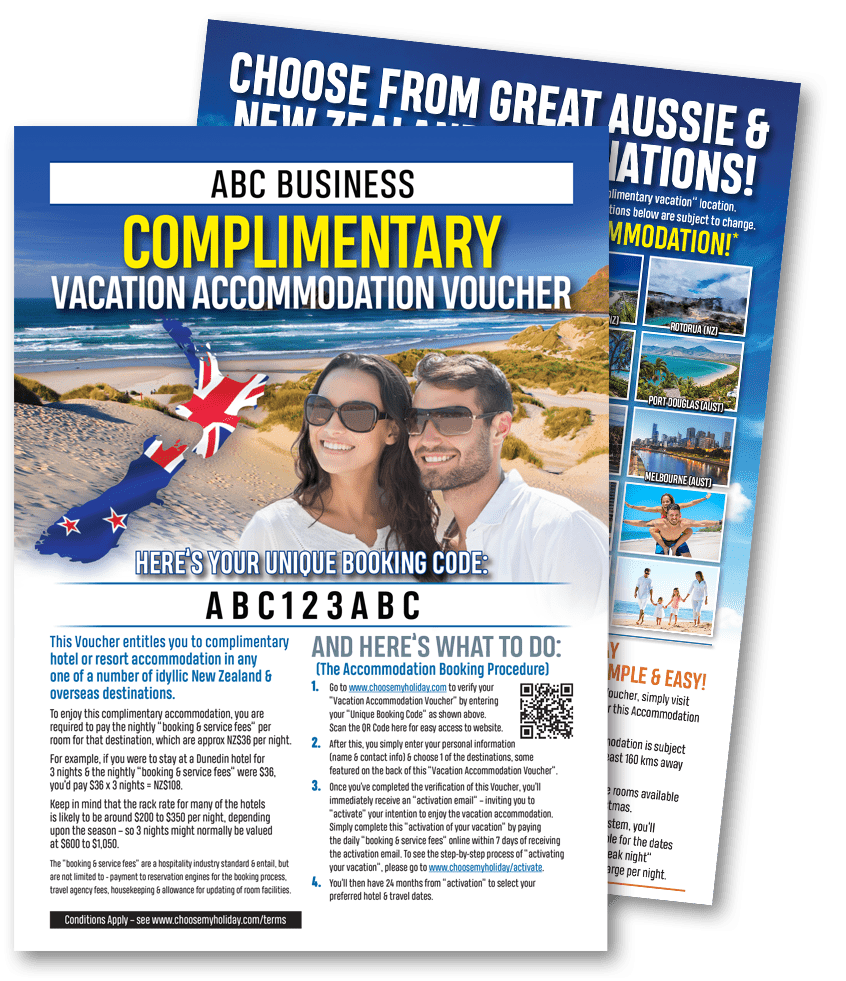 For anyone that attends Women's Lifestyle EXPO that schedules and attends a consultation with Bricks & Mortgages will be gifted with a FREE 4 Day Holiday at your choice of over 25+ Australian or New Zealand destinations.
Choose one of these great destinations!

Auckland

Christchurch

Bay of Plenty

Wellington

Marlborough

Rotorua

PLUS 20+ Australian Destinations!
*A statement of position is to be completed along with consult being booked and attended to receive holiday voucher*