Drowning in Debt?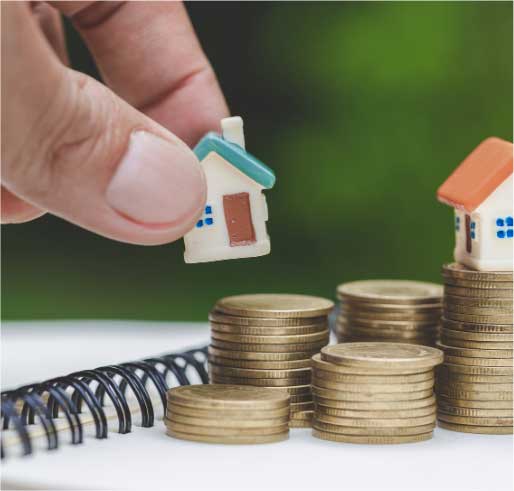 For whatever reason has your money got out of control? Are you are working each week to pay the interest on your short term debts and do not seem to be getting on top of them or are you living from pay to pay with nothing to spare? We are here to help.
Financial lenders, Banks and retailers are keen to have your money and to help you buy things you don't have the saved cash for or cannot afford. Once you understand the true cost of the items you have on short term debt with high interest you will be surprised. Short term debt can be like a monkey on the back even if it is at zero interest. If you have a mortgage short term debt limits your opportunity to pay this off faster and make significant interest savings. If you are wanting to get into your first home it will limit your ability to both build up an emergency fund and save for a deposit.
There are two methods we use with clients to eliminate short term debt. The "Snowball" method or the "Avalanche" method. Snowball method we tackle the smallest short term debt first whereas with the avalanche method we tackle the highest interest rate debt first. We can determine your debt free day based on a one of the above plans and look at which method will either save you the most interest or have you debt free fastest. If it makes financial sense for you we are also able to assist with debt consolidation.
When you meet with Bricks and Mortgages you enter into a judgement free zone. We are education focused and have useful tools to assist you in understanding where your spending is going on a weekly, fortnightly or monthly basis. This allows you to become more aware and make adjustments that can have a positive impact on your budget.
Most people are unaware of where their money goes or how much to allow for their house hold budget. This is mainly due to a change in how we spend and track or money. When we had cheque books to balance at the end of the month there was always a time to go through account and review where the money went. Now we spend on plastic and are encouraged to do away with paper statements. So in general we lack awareness of what we are doing with our money. Plastic gives us money on tap in many cases and before we know it we have spent more than we earn in a year.
Below are some simple steps to get your on your way. If you want any help from us or access to any of our tools and templates, please don't hesitate to touch base.
Step 1: Cut the credit cards or convert one to a debit card if you do not have one. This stops the debt from getting bigger
Step 2: Pay for everything in cash or on a debit card from this point on. Having cash in your wallet makes you stop and think as to where it is going.
Step 3: Start a list and record all the short term debt you have starting from the smallest to the largest.
Step 4: Do a budget. This can be a very awakening experience. Work out what you can cull or reduce so you can channel this to your debt.
Step 5: Work out a plan with your monthly surplus you have now created and start by applying this to your smallest debt first. Once that has cleared you have both your monthly surplus plus the monthly payment from your first debt to apply to your next debt etc
Step 6: It sometimes helps to be accountable to someone. We can help you with all of these steps using our tools and knowledge to help you achieve a faster result.
To start the process, please schedule a time with us today!